Celeste Alphabet: 62 Design Set
This pretty script-type font is an ideal choice when you need a formal decorative alphabet. Great to embellish Christmas and wedding projects too!
This large set includes the upper and lowercase letters and the numbers 0 - 9, 62 individual designs in all.
The height of the uppercase letters is approximately 1.50" to 2.00" high.
The lowercase letters and the numbers are approximately 0.80" to a little over 1.00" high.
All will fit your 4" x 4" hoop.
All have 1 thread color.
Thread chart for each character is included.
New to using alphabets in your designs?
Click here to learn how to combine characters to create your own custom designs.
Uppercase Letters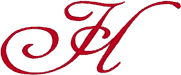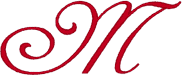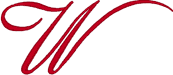 Hoop Size: 4" x 4" (100mm x 100mm)
Thread chart included
Product ID: 4105
Price: $31.50
You may also be
interested in: