Redwork Victorian Street Scene: 5 Design Set
I have always loved dreaming of the Victorian and Edwardian era so I was thrilled to digitize these wonderful images.
There are five in all and the surprise that they all went together like a little vintage street scene was a plus. You're going to love the detail!
This set is available for the 5" x 7" and 7.75" x 11.75" hoops.
A thread chart for each of these grand buildings is included.
Click an image below for a closer look.
Make something special like this street scene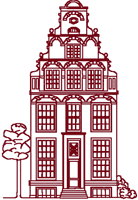 5" x 7" Info
| | |
| --- | --- |
| Stitches: | 12,151 |
| Width: | 4.61" |
| Height: | 6.84" |
7.75" x 11.75" Info
| | |
| --- | --- |
| Stitches: | 18,077 |
| Width: | 7.69" |
| Height: | 11.40" |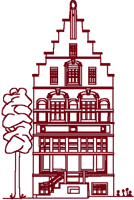 5" x 7" Info
| | |
| --- | --- |
| Stitches: | 9,772 |
| Width: | 4.55" |
| Height: | 6.90" |
7.75" x 11.75" Info
| | |
| --- | --- |
| Stitches: | 14,388 |
| Width: | 7.56" |
| Height: | 11.46" |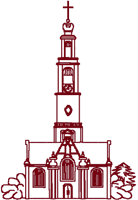 5" x 7" Info
| | |
| --- | --- |
| Stitches: | 4,937 |
| Width: | 4.68" |
| Height: | 6.90" |
7.75" x 11.75" Info
| | |
| --- | --- |
| Stitches: | 7,138 |
| Width: | 7.83" |
| Height: | 11.55" |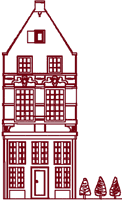 5" x 7" Info
| | |
| --- | --- |
| Stitches: | 8,771 |
| Width: | 4.28" |
| Height: | 6.89" |
7.75" x 11.75" Info
| | |
| --- | --- |
| Stitches: | 13,217 |
| Width: | 7.27" |
| Height: | 11.69" |
Thread chart included
Product ID: 3368
Price: $30.00
You may also be
interested in: