Small Christian Crosses - 8 Design Set
These little crosses are perfect for collars and cuffs or just about any place you need a small Christian embellishment. Perfect for altar linens!
All designs will fit your 2.40" x 1.60" (40mm x 60mm) or 4" x 4" (100mm x 100mm) hoop.
All are less than 2" high.
The names are for informational purposes and are not part of the individual designs.
Thread chart for each design included.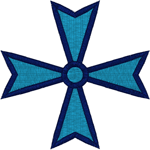 Maltese Cross #4
Design Info
| | |
| --- | --- |
| Stitches: | 2,704 |
| Width: | 1.53" |
| Height: | 1.53" |
| Colors: | 2 |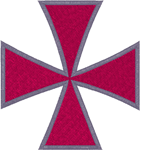 Maltese Cross #3
Design Info
| | |
| --- | --- |
| Stitches: | 2,314 |
| Width: | 1.09" |
| Height: | 1.17" |
| Colors: | 2 |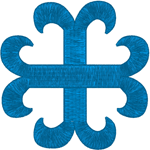 Moline Cross #1
Design Info
| | |
| --- | --- |
| Stitches: | 1,529 |
| Width: | 1.43" |
| Height: | 1.43" |
| Colors: | 1 |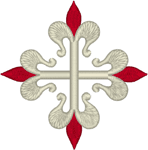 Vintage Ecclesiastical Design 27
Design Info
| | |
| --- | --- |
| Stitches: | 2,048 |
| Width: | 1.49" |
| Height: | 1.52" |
| Colors: | 2 |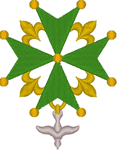 Huguenot Cross
Design Info
| | |
| --- | --- |
| Stitches: | 610 |
| Width: | 1.21" |
| Height: | 1.53" |
| Colors: | 3 |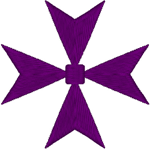 Maltese Cross #2
Design Info
| | |
| --- | --- |
| Stitches: | 773 |
| Width: | 1.00" |
| Height: | 1.00" |
| Colors: | 1 |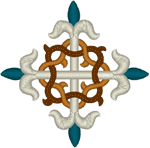 Vintage Ecclesiastical Design 71
Design Info
| | |
| --- | --- |
| Stitches: | 2,338 |
| Width: | 1.46" |
| Height: | 1.44" |
| Colors: | 4 |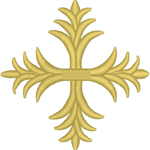 Vintage Ecclesiastical Design 569
Design Info
| | |
| --- | --- |
| Stitches: | 1,911 |
| Width: | 1.52" |
| Height: | 1.53" |
| Colors: | 1 |
Hoop Size: 4" x 4" (100mm x 100mm)
Thread chart included
Product ID: 5421
Price: $20.00
You may also be
interested in: